About me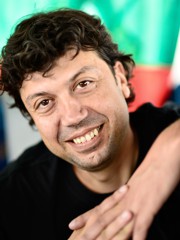 My name is Alexander Dimitrov.
Photography is my hobby. I love traveling, walking in the nature, to photograph beautiful places, and then share them with you.
My photographs are not masterpieces, but I hope browsing my photo gallery to give you pleasure.
All photos are copyrighted, made by me or any of my family.
Sorry for my poor English.
Find me here

E-mail

Skype
aldi777

Facebook
Alexander Dimitrov